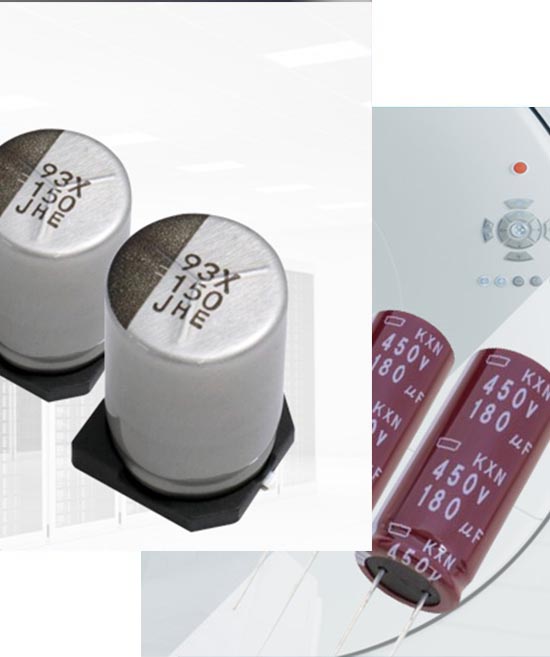 Leading the way in aluminum electrolytic capacitor technology
United Chemi-Con Inc., a wholly owned subsidiary of Nippon Chemi-Con Corporation, was established in the United States in 1970. The company is the largest manufacturer and supplier of aluminum electrolytic capacitors in North America, with more than 8,000 unique products available.
United Chemi-Con Inc. is headquartered in Rolling Meadows, Ill., with manufacturing and warehouse facilities located in Buena Park, Calif., and Lansing, N.C. This—combined with our sales, service and field engineering support throughout the country—ensures customers are met with a superior level of customer service.
To suit the industry's ever-changing needs, United Chemi-Con Inc. is continuously developing and introducing an array of new products. Additionally, our stringent, regulation-compliant environmental policy strives to minimize our—and our customers'—carbon footprint. So we can promote advanced technology—and protect the planet.
In 1931, the first electrolytic capacitor was commercialized in Japan. That was the day that the history of Nippon Chemi-Con Corporation started and aluminum electrolytic capacitors begun its evolution. Our brand nurtured by our customers along with the development of electronic industry is always on the cutting edge, having won the largest share of the aluminum electrolytic capacitors market in the world. Well developed high performance product lines produced by the leading manufacturer will provide solutions best suited for various kinds of advanced equipments.
In order to make an ideal product, you need ideal materials. Nippon Chemi-Con's product development starts with basic research of capacitor materials. It is a little-known fact that Nippon Chemi-Con Corporation leads the world in the production of aluminum electrode foil, which is the primary material determining the performance of capacitor, and provide other capacitor manufacturers as a supplier. One of the major characteristics of Nippon Chemi-Con Corporation is that we have outstanding capacity for research and development of capacitor materials that enables high quality and reliability of products.
Taking advantage of many element technologies obtained from aluminum electrolytic capacitors production, Nippon Chemi-Con Croporation has been expanding its business field to multilayer ceramic capacitors, film capacitors, metal oxide varistors, choke coils, circuits, electro-mechanical parts, and optomechatronics. Especially, high capacity electric double layer capacitors have recently drawn the attention. In these fields, there exist Nippon Chemi-Con's strong commitment to manufacturing.
NEWS & BLOG . .
Recent News & Blog
The phenomenal growth in electronics has been aided by technological advances in the areas of miniaturization, cost reduction and improved reliability in electronic components.
Aluminum electrolytic capacitors are used in various applications because they can achieve high capacitance and voltage ratings in small, cost efficient case sizes.
The aluminum electrolytic capacitor is composed of an anode foil, a cathode foil and separator paper which are wound together and impregnated with an electrolyte.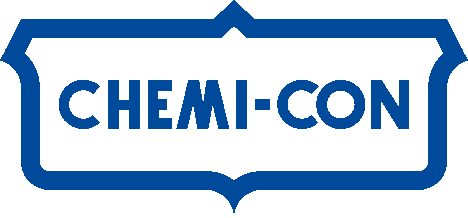 Connect to our parent company – Nippon Chemi-Con Corporation
Nippon Chemi-Con Corporation is the worlds largest manufacturer of aluminum electrolytic capacitors. The company offers various types of electronic components such as multilayer ceramic capacitors, electric double layer capacitors, film capacitors, choke coils, varistors, camera modules and silicon wafers. Parent company of United Chemi-Con Inc. and Europe Chemi-Con (Deutschland) GmbH.